Sonnige Grüße aus Ziffernhausen
Sunny Greetings from Numberville
Konzept & Illustration: Tom Eigenhufe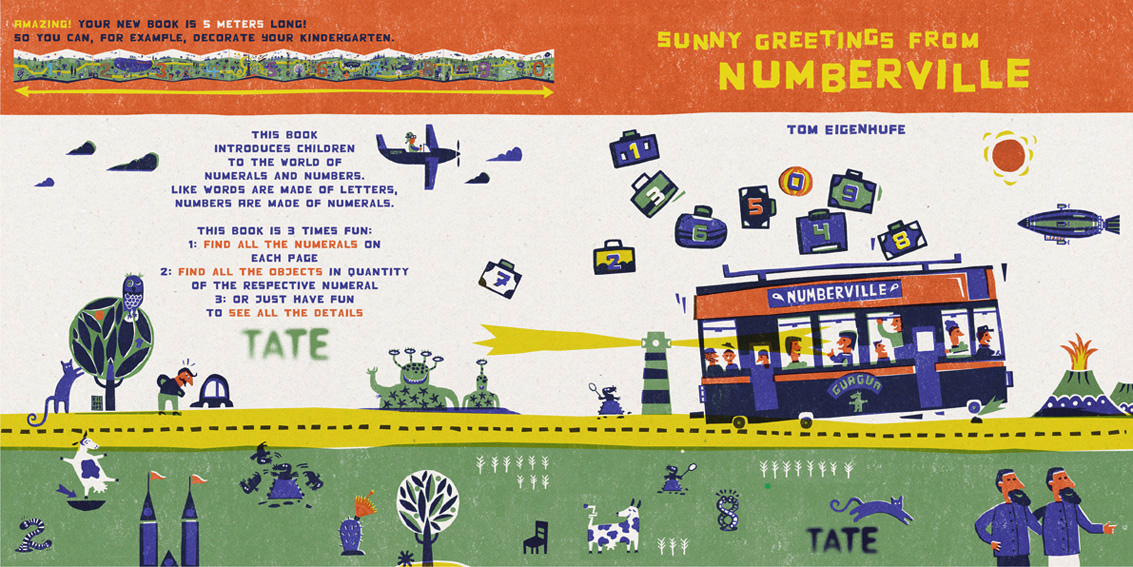 Rückseite und Titelseite - Back and cover page of the book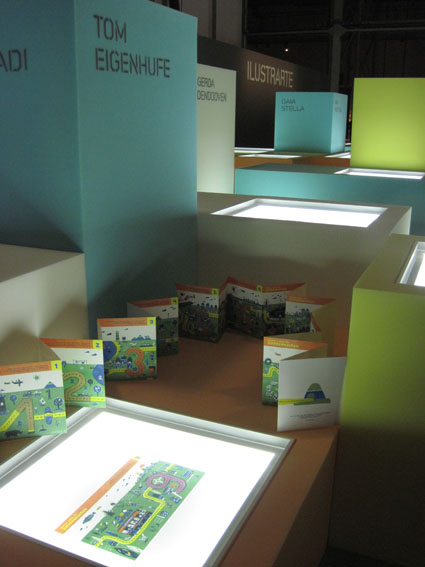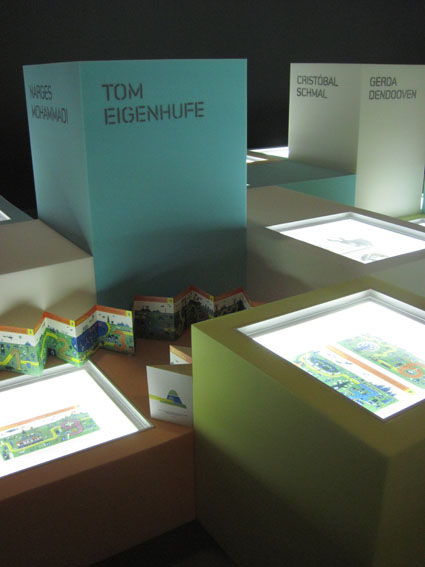 Die Illustrationen wurden zur ILUSTRARTE LISSBON 2014 ausgewählt - Fotos vor der Eröffnung
The illustrations have been selected for ILUSTRARTE LISSBON 2014 - pictures befor the opening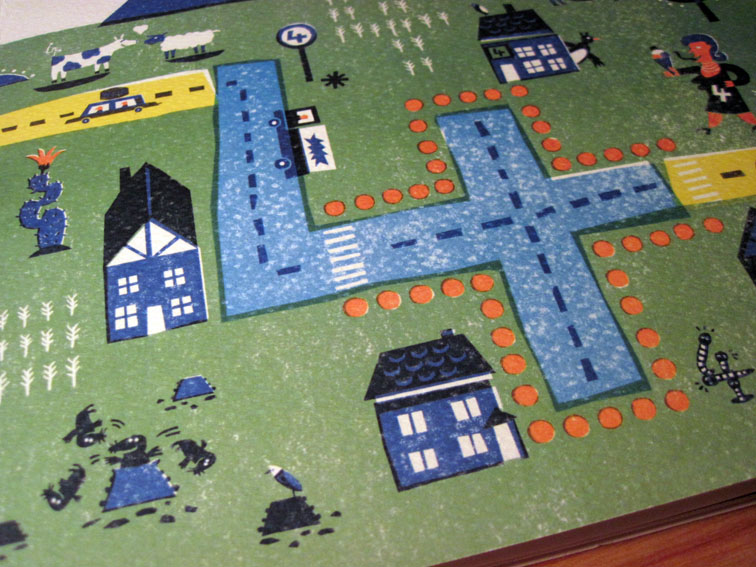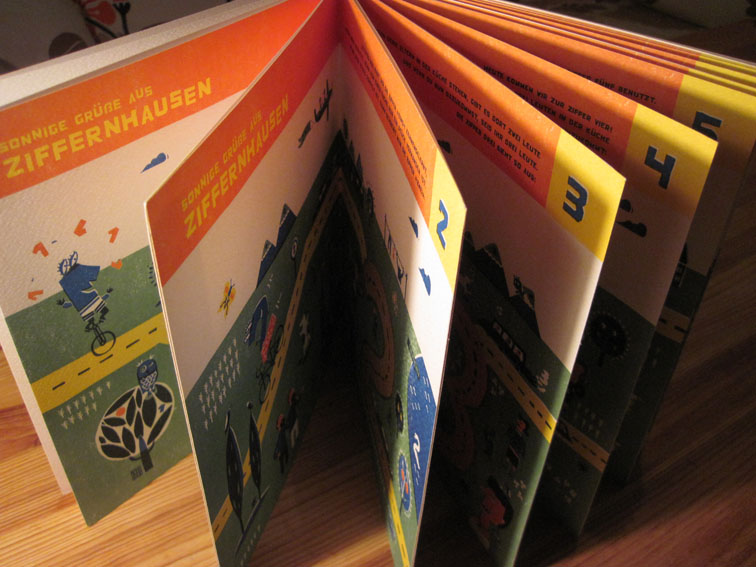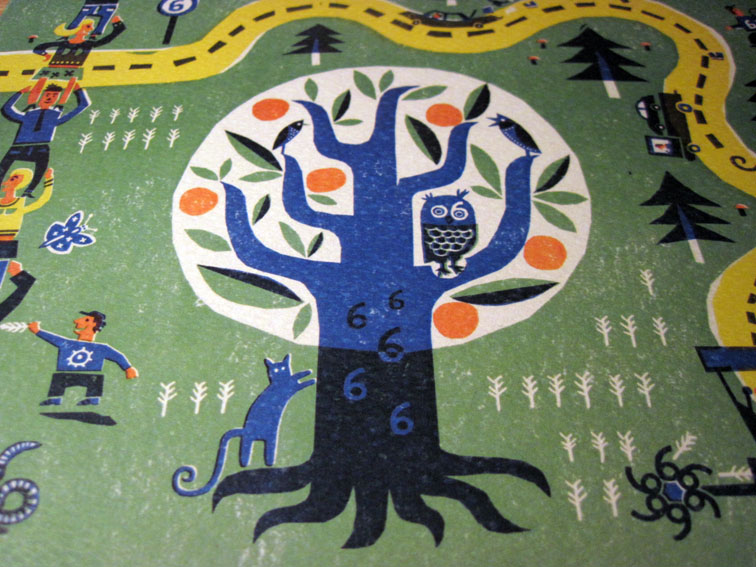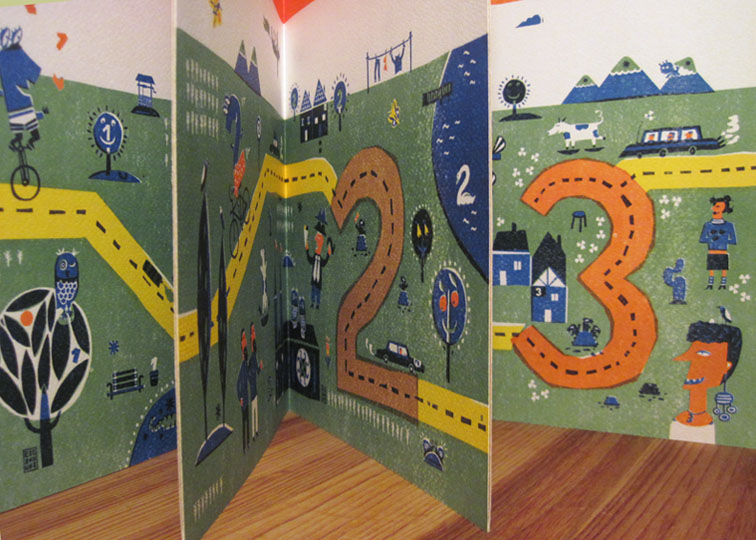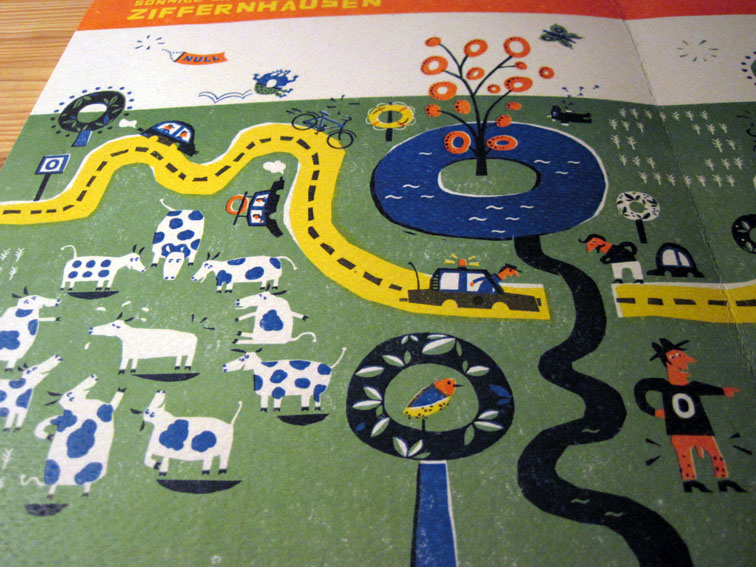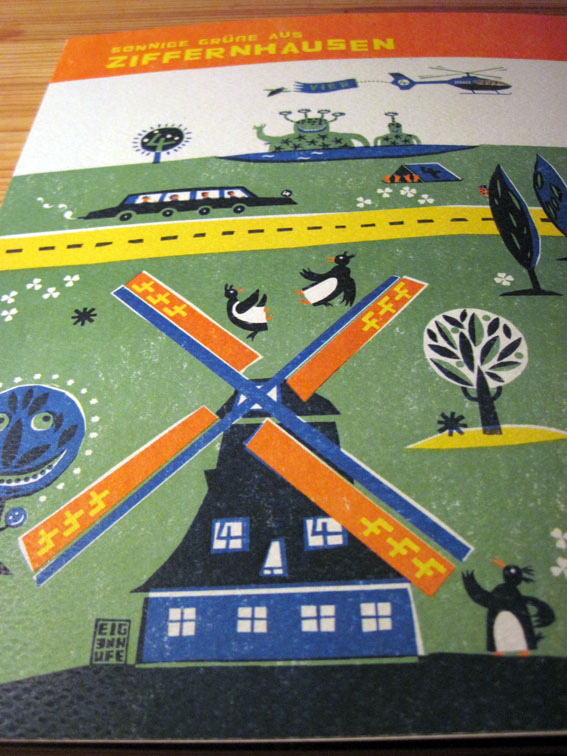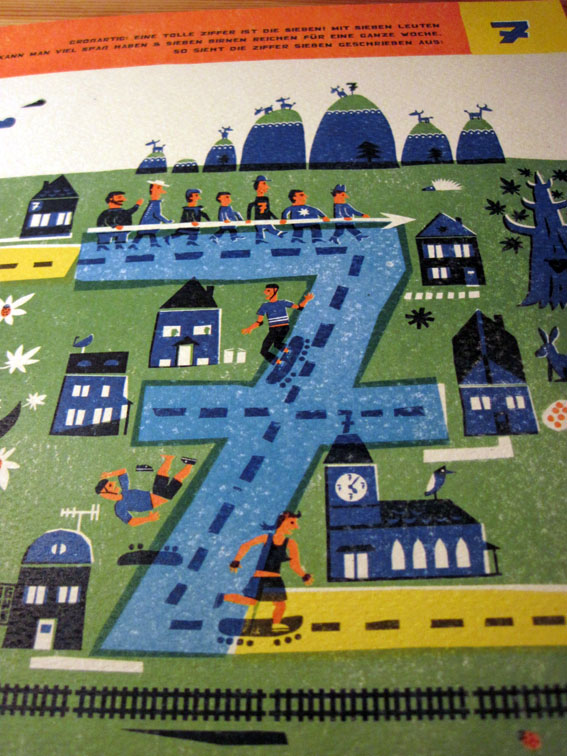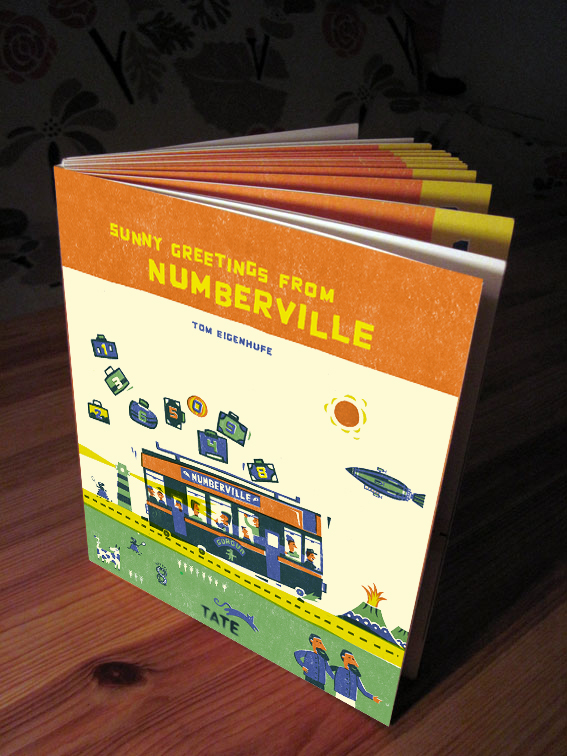 Das Leporello als Buch - The Leporello as a book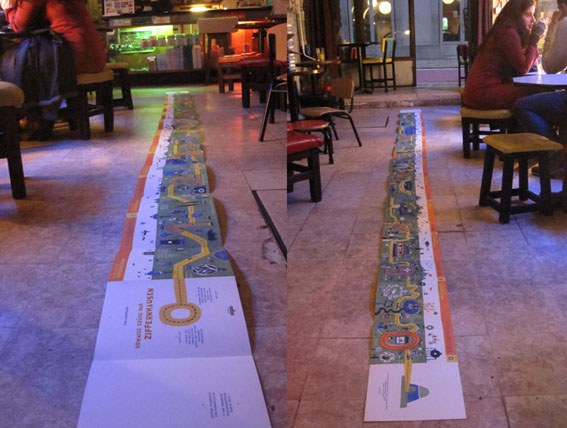 5 Meter Leporello ... das wäre toll an der Kindergartenwand, oder?
It would be cool at a kindergarte wall. Here at a Lissbon Cafe.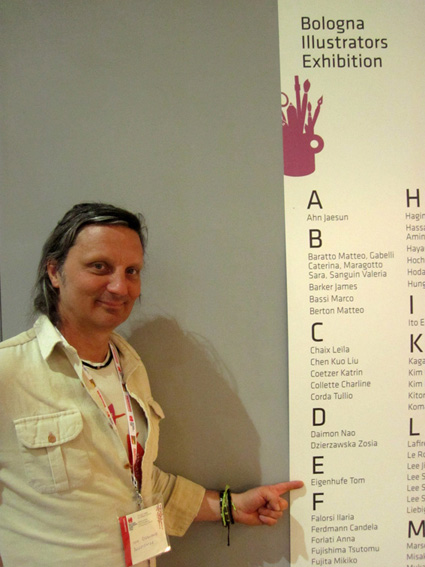 The illustrations have been selected for the Bologna Illustrators Exhibition, Italy 2014.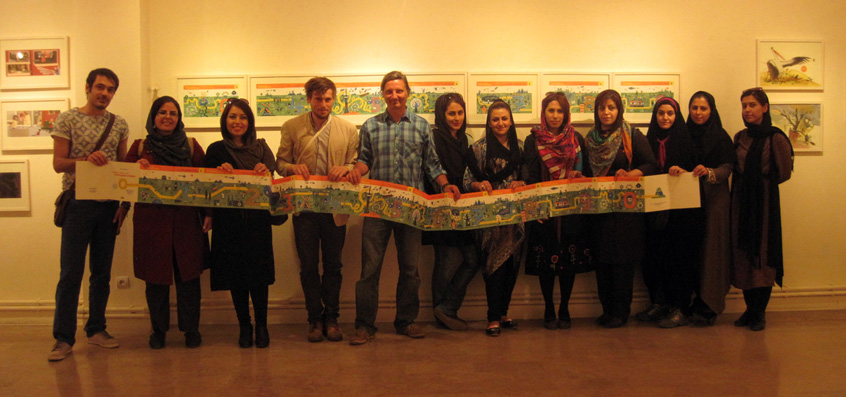 The book was also selected for German Illustrators Exhibition »Anaarestan« 2014 in Teheran, Isfahan & Maschhad/Iran.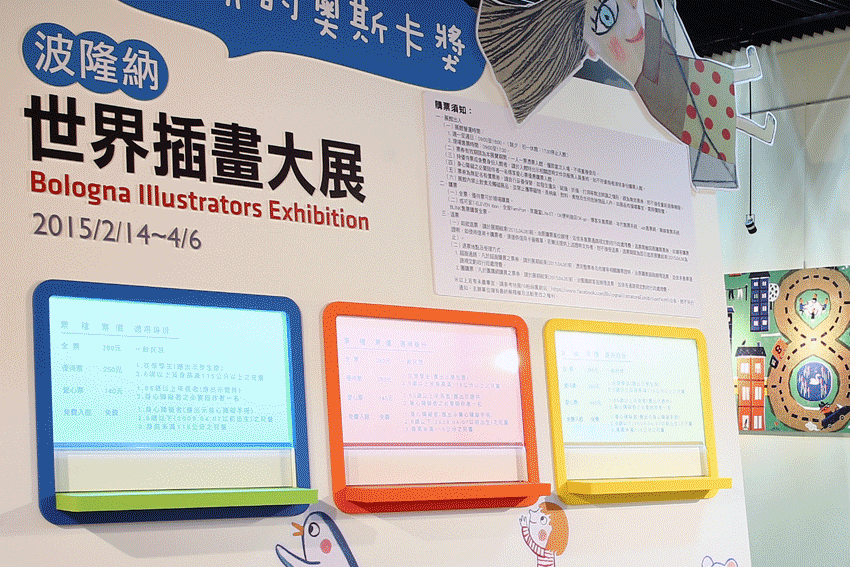 The illustrations have also been selected for the best of Bologna Illustrators Exhibition 2015 in Taipei/Taiwan and I was ask if they could use the Numberville illustrations for the entrance.